COVID-19 Cleaning Service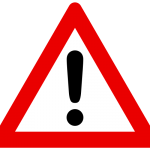 COVID-19 Alert - Cleaning Services
Corona Virus Cleaning Services
We are able to offer some solutions for disinfecting of your home or office if there has been a risk that there has been an infection.           
These include :
Ozone generation for complete room sanitization

Steam generation at approx. 150° C for hard to reach local areas

Hospital grade disinfectant wiping of surfaces

Mild chlorination of floors, walls and other surfaces
All of these methods have been proven to successfully kill viruses including the Novel Coronavirus.