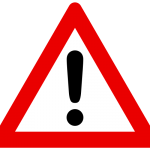 COVID-19 Alert - Cleaning Services
The beauty of clean windows affects the whole structure. The interior looks fresher and cleaner when windows sparkle. 
Pristine windows form part of the first impression of any home or business. Pollen, dust, and birds are the enemies of spic-and-span windows. It is fantastic to have a home or business that lets in a lot of natural light, but it is not so wonderful when there are numerous windows to clean inside and out. 
Let Green Earth Cleaning take the hassle out of window cleaning for you, while you relax and let our trained professionals clean your windows.
Interior and Exterior:
Green Earth Cleaning has trained professionals that will clean your windows, while leaving them streak-free.
Window Cleaning Service Plans:
Whether you are looking for a one-time cleaning or you want your windows cleaned once a month, we will create a customized service plan to fit your needs.
We Clean:
Casements
Singles
Skylights
Doubles
Glass Doors
Picture Windows
Commercial Window Cleaning:
Restaurants
Storefronts
Office Buildings
Apartments
Schools
Call us and we will start working on the right solution for you.