Health & Medical Cleaning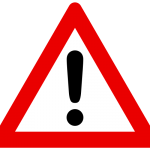 COVID-19 Alert - Cleaning Services
Healthcare Associated Infection Cleaning
Services
Australia experiences high levels of preventable morbidity and mortality due to HAI. Despite many individual and jurisdictional initiatives, a national systematic approach is only just starting to occur in Australia. The levels of morbidity and mortality experienced by Australian patients due to HAI have the potential to be significantly reduced. 
However, despite a number of strategies now underway, this area is still in need of improvement. Other emerging challenges include new antibiotic resistant organisms and the inevitability of future pandemics.
In today's healthcare environment, healthcare-associated infections affect tens of thousands of people annually, resulting in millions of dollars in lost work time each year in Australia. Yet, one-third of those cases are considered preventable if proper infection control procedures are in place.
A cleaning program that focuses on hygienic cleaning can help reduce the spread of infectious disease.
We will tailor a program for you based on the following:
Strict color-coding methodology to avoid cross contamination
Microfiber technology in all cleaning cloths and mopping programs to increase soil and matter containment and removal
Flat-mopping technology to increase efficiencies, improve soil removal and further eliminate cross contamination with our no dip methods
Only hospital-grade disinfectant chemistry is used in all cleaning compounds delivering the highest efficacy on the market today
HEPA multi-filtration high-efficiency vacuuming technology providing air filtering down to 3 microns
Revolutionary "no touch" system for soil removal and containment provides results that exceed standards required for food contact surface
Call us and we will start working on the right solution for you.