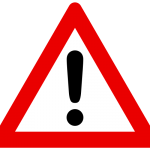 COVID-19 Alert - Cleaning Services
Why Use Green Earth Cleaning
Are you being let down by your current cleaning staff or contractor?
Are you paying too much for your cleaning and not getting the results you expect?
Are promises being made but not delivered.
Having been in the cleaning industry for over 20 years, we have seen it all too often. Green Earth Cleaning is an ethical and environmentally responsible facilities and cleaning company. Our work practices, staff hiring and training, as well as our knowledge and experience ensures that you will never have cleaning problems going forward.
We have in most cases identified to our clients and actioned ways to make their office environment not only healthier but more efficient. This has resulted in their ability to improve their business and increase profits. Don't waste any more time and risk the health of your staff.
Call us now or click on the link to arrange for a free cleaning appraisal and quote.
10 Facts to Consider when Hiring a Cleaning Company
A recent Australian Survey found that the average cost to businesses in sick leave entitlements and loss of productivity was $2741.00 per employee per annum.
Office desks have been found to be 400 times dirtier than a toilet seat.
Office telephones have around 4000 germs per square centimetre.
There are 2.5 times more germs on an office keyboard than a mouse!
75% of washroom handles are a serious risk for the spread of illness.
Bacteria count increase 31% per day on surfaces that are not regularly disinfected
67% of office workers have admitted to coming to work while sick.
 98% of workers are affected by contagious disease due to unclean surroundings.
Only 25% of office workers believe that their office is being cleaned effectively.
Over 35%of office workers clean their inbox at least once daily. Only 15% clean their workspaces once a week or more.
The proprietors of Green Earth Cleaning have had over 20 years experience in cleaning not just office workplaces but also:
Schools
Childcare& Kindergarten cleaning
Tertiary Institutions
Training Facilities
Event cleaning
Retail shop cleaning
Window cleaning
Carpet steam and dry cleaning
Body Corporate
Owners Corporation
Shopping centres
Supermarkets
Trolley collection
Handyman services
Grounds maintenance
Floor Cleaning and Maintenance
Vinyl floor, stripping and sealing
Timber floor polishing
Pressure washing outdoor areas, warehouses, garages
Sweeping warehouses, Car Parks, pathways
Hotels cleaning and housekeeping
Restaurants, front of house and kitchen cleaning
Clubs
Venues
Theaters
Clinics
Hospitals
Surgeries
Veterinary
Aged Care
Laboratories
Clean rooms
Food processing facilities
Warehouses
Factories
Green Earth Cleaning will help you achieve the results you want and can save you money with their unique cleaning programs based on the needs of your company and circumstances.
Call us now or Fill out the Enquiry Form and one of our expert team will contact you within 24 hours.